As the industry moves toward value- and outcomes-based models, many small independent practices may be struggling with how to take the first step to implement patient-centered medical home (PCMH) standards and move to a true coordinated care methodology. Randy Wexler, M.D., reviews solutions to some of the biggest challenges related to the PCMH transition, including:
About this month's featured speaker:
Randy Wexler, M.D. - Associate Professor, The Ohio State University College of Medicine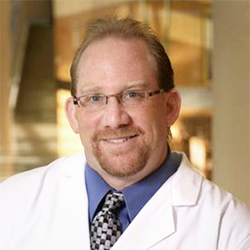 Randy Wexler, M.D., MPH, FAAFP, is an associate professor and vice chair for clinical services in the Department of Family Medicine at the Ohio State University College of Medicine. He has an extensive background in policy and system change for primary care specifically related to Patient-Centered Medical Homes (PCMH) and Accountable Care Organization (ACO) development. He currently serves as lead for PCMH development and implementation for Ohio State University's Department of Family Medicine and on a number of ACO development committees at the health system level.